Message From The Chair
Leading Business in the Right Direction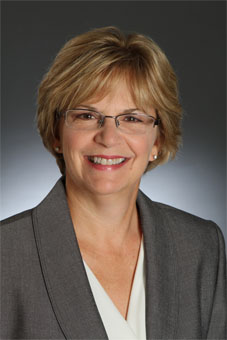 Thank you for your partnership and investment in the DeKalb Chamber of Commerce (The Chamber).
It is truly an honor to serve as the Board Chair for 2016. I look forward to working closely this year with our members, the citizens of DeKalb County and the many stakeholders who are invested in the growth of the community.
We all agree that the diversity of our communities and the multitude of unique assets that form the framework of DeKalb County make us the envy of many and one of the best places in the nation to live. Our job, as the Chamber of Commerce, is to make DeKalb one of the best places to work and operate a business.
Working alongside business and other leaders throughout the county, the Chamber has helped lay the foundation that will ensure our county's future success. But, of course, there is more work to be done.
Rest assured that we will remain intentional throughout 2016 as we focus on growth opportunities for existing and future DeKalb County businesses. Further, we will work as a team with DeKalb County and the Greater Atlanta Region as we continue to strengthen strategic partnerships through open and regular communications.
Among the highlights of this coming year will be our Industry Council Initiative, which kicks off in April with a focus on construction. We fully expect this initiative to sow the seeds for much success in the future.
Going forward, we will concentrate future resource development and programming on the areas that meet your needs, the county's strengths and that align with the DeKalb County strategic plan.
We will also support policies that advance the education of our students and that attract, train and retain a skilled workforce realizing that job creation and development are essential to sustained growth and employment.
Moreover, we will educate our members and facilitate discussions, collaboration and negotiation around strategic economic development projects across the county. We must understand the value and utilize all of tools at our disposal as we work on the opportunities before us including the TAD discussion for the redevelopment of the GM Doraville Assembly plant and the Kensington site.
It is imperative that we continue to provide value to our members, to businesses and to our community partners. Whatever your reason for joining the Chamber might be — programming, member education, committee involvement, networking, policy, or access to other businesses – the Chamber must be able to meet your needs and provide value for your investment of time, talent and treasure.
In summary, we are ready to work on your behalf to move DeKalb County forward. Together we can build on our successes and become partners in prosperity for 2016.
Thank you so much for the opportunity to serve with you in 2016.
Respectfully yours in service,
Diane McClearen
Chair, Board of Directors
---