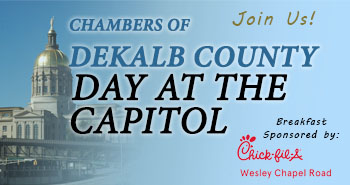 Read more +
Join the Chambers of DeKalb County in a day at the Georgia Capitol!
Chamber members and guests are invited to join the chambers of DeKalb County for a day at the capitol. We will be greeted by members of the DeKalb delegates; participate in a photo op with the Governor, and then be recognized on the General Assembly floor for our 80th anniversary! Breakfast sponsored by Chick-fil-A Wesley Chapel.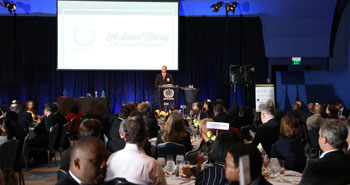 Read more +
80th Annual Meeting
DeKalb Chamber invites Keynote Rodney Bullard, Executive Director of Chick-fil-A Foundation and Vice President of Community Affairs at Chick-fil-A, Inc, to deliver the keynote address. He will share ways to make an impact in the community and create a legacy of service.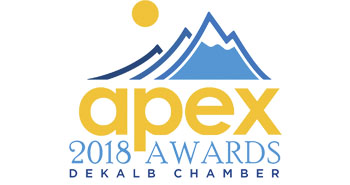 Read more +
2018 Apex Business Awards
The DeKalb Chamber of Commerce is set to host its annual APEX Business Awards where organizations are honored for exemplary standards in business development, employee programs, business innovation, contribution to DeKalb County and the Metro Atlanta Region.
RECENT EVENTS
Take a look at some of our past events. To see more visit our photo gallery or use the link to access The Chamber Event Calendar that contains upcoming events (and past ones too).