Statement from the DeKalb Chamber of Commerce Regarding Systemic Racism
DECATUR, Ga. – June 29, 2020 
The DeKalb Chamber of Commerce stands with our community in the fight to an end to all forms of systemic racism. We value diversity and support equity and justice in our community. We are committed to working with local, state, and federal business leaders and elected officials to engage in meaningful dialogue that identifies opportunities to eliminate systemic racism.  Most importantly, we are committed to doing the necessary work and building partnerships to make real and lasting change.
Advocacy and public policy are major tenants of our work. We commend Governor Kemp and the Georgia General Assembly for the passage and signing of the landmark Hate Crimes Bill last week.  Our Chamber joined hundreds of businesses across Georgia calling for its passage. 
"The DeKalb Chamber denounces all forms of overt and covert racism and is committed to helping to root it out of our society.  We applaud Governor Kemp and the Georgia General Assembly for passing hate crimes legislation but realize that as a community there is much more work to do.  We look forward to working with our business community and other partners to do the necessary work." says Kenny Coleman, DeKalb Chamber Interim President, and CEO.
It has been well documented that communities and businesses thrive when they are diverse and built on principles of equity and inclusion. This is the DeKalb we envision and will work to build.
We believe now is the time for us to unite and actively fight all forms of racism, injustice, and hate that exists in our society.  The DeKalb Chamber is committed to being a catalyst for positive change in our community.    
---
ABOUT DEKALB CHAMBER OF COMMERCE
The DeKalb Chamber of Commerce is a membership-based organization with the mission to support, promote, and sustain business development in DeKalb County. With 82 years of service in the community, DeKalb Chamber focuses on four critical areas including education, workforce, and economic development, public policy, and business member services. We are the primary resource for businesses in DeKalb County giving access to people, information, and opportunities. For more information on DeKalb Chamber, please visit their website at www.dekalbchamber.org or call 404-378-8000.
###
2019—2020 Superintendent Search
Watson-Harris to assume superintendent role starting July 1
June 18, 2020 – The DeKalb County Board of Education today officially announced its selection of Cheryl Watson-Harris as the next superintendent of DeKalb County School District (DCSD).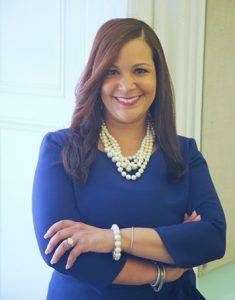 The board voted (6 – 1) to appoint Watson-Harris, the District's sole finalist, as the next superintendent and execute a three-year employment contract with an annual base salary of $325,000. She will assume the role on July 1.
"We are excited and proud to officially welcome Mrs. Watson-Harris to DeKalb County School District as our next superintendent," said Board Chair Marshall Orson. "Her experience as both an innovator at the New York City Department of Education and a passionate champion for children is precisely what we need to continue positioning our students for success."
Watson-Harris was named the sole finalist in the board's search for a new superintendent on June 4. During the last 14 days, a waiting period required by Georgia law after announcing a superintendent finalist, Watson-Harris participated in virtual meetings with employees, community members, public officials and the media. During these interactions, she discussed her experience, work style and vision for the District while learning more about the community's expectations and priorities for DCSD.
"The community's passion for student success was palpable in each meeting I had, and I want to thank everyone who engaged with me. I intend to meet as many of you in person as soon as conditions permit," Watson-Harris said. "It is encouraging to see an abundance of support for the important work ahead, and I am excited to get started."
An accomplished leader in education, Watson-Harris brings a wealth of experience from her roles in New York and Boston. She currently serves as First Deputy Chancellor, Senior Director of Field Support and Brooklyn Executive Director for the New York City Department of Education. Previously she served as Network Superintendent and principal for Boston Public Schools (BPS). She is the youngest person ever named to a principal position in BPS.
Watson-Harris has an undergraduate degree from Marymount College and a master's degree in education from Harvard University. She is currently a doctoral candidate at New York University's Steinhardt School with an anticipated completion date of 2021 for a degree in educational leadership and innovation.
Watson-Harris will succeed Ramona Tyson, who has served as interim superintendent and superintendent since November 2019. Tyson has led the school district through the COVID-19 pandemic, reprioritized the organization's fiscal responsibilities and instituted changes to relieve overcrowded schools. After three decades of extraordinary service to DCSD, she will retire on June 30.
---
###
ABOUT US: The DeKalb County School District utilizes Deep Teaching and Learning to prepare its more than 102,000 students for college and careers. Deep Teaching and Learning engages students to think critically, solve problems, communicate, and collaborate effectively to be successful in college, career and life. To learn more, visit www.dekalbschoolsga.org. Submit questions or comments to Communications@dekalbschoolsga.org.
Oakhurst Medical Centers partners with DeKalb County to offer free COVID-19 testing at
The Gallery at South DeKalb (South DeKalb Mall) Monday-Friday from 10 pm -3 pm.