COVID-19: What You Should Know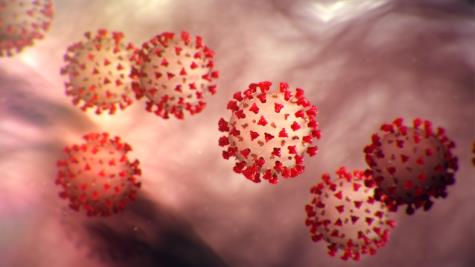 What is COVID-19?
Coronavirus disease 2019 or COVID 19 is a respiratory illness that can spread from person to person. The virus that causes COVID 19 is a new coronavirus first identified during an investigation into an outbreak in Wuhan, Hubei Province, China. Initial case-patients reported visiting large seafood and live animal markets in Wuhan.
What Do We Know About Coronaviruses?
Coronaviruses are a large family of viruses Coronaviruses has a crown-like appearance under the microscope. Some cause illness in people, and others only infect animals. Some coronaviruses infect animals then spread to people, and then spread person to person such as:
Middle East Respiratory Syndrome (MERS)

Middle East Respiratory Syndrome (MERS)

Coronavirus Disease 2019 (COVID-19)
Common coronaviruses include some that cause mild upper respiratory illnesses, like the common cold.
How Does COVID 19 Spread?
COVID-19 spreads the same way the flu and other respiratory diseases spread:
Respiratory droplets produced when an infected person coughs or sneezes.

These droplets can land in the mouths or noses of people who are nearby or possibly be inhaled into the lungs.

Between people who are in close contact with one another (within about 6 feet).
What are the Symptoms of COVID-19?
Fever
Cough
Shortness of breath
Symptoms appear 2 to 14 days after exposure. The average incubation period of COVID 19 is reported to be about 5 days. Eighty percent of patients with confirmed COVID-19 have mild symptoms. In very severe cases, patients with COVID-19 have developed pneumonia in both lungs. In some cases, COVID-19 can be fatal.
Risk Assessment
The risk from COVID-19 according to the Georgia Department of Health (dph.ga.gov) to Americans can be broken down into risk of exposure versus risk of serious illness and death.
Risk of exposure:
The immediate risk of being exposed to this virus is still low for most Americans, but as the outbreak expands, that risk will increase. Cases of COVID-19 and instances of community spread are being reported in a growing number of states.
People in places where ongoing community spread of the virus that causes COVID-19 has been reported are at elevated risk of exposure, with the level of risk dependent on the location.
Healthcare workers caring for patients with COVID-19 are at elevated risk of exposure.
Close contacts of persons with COVID-19 also are at elevated risk of exposure.
Travelers returning from affected international locations where community spread is occurring also are at elevated risk of exposure, with level of risk dependent on where they traveled.
Risk of Severe Illness:
Early information out of China, where COVID-19 first started, shows that some people are at higher risk of getting very sick from this illness. This includes:
CDC has developed guidance to help in the risk assessment and management of people with potential exposures to COVID-19.
Related Documents
• Georgia Department of Health COVID-19 Information Powerpoint
GIVING YOU ACCESS TO PEOPLE, INFORMATION, AND OPPORTUNITIES