Read the latest on DeKalb!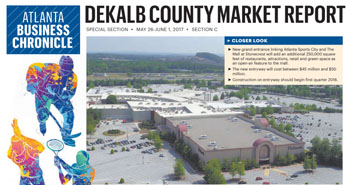 Chamber members, DeKalb businesses, employees and citizens .
In the Special Section of Atlanta Business Chronicle, find a closer look at what is happening in DeKalb. Read CEO Michael Thurmond's viewpoint on "DeKalb: A diverse place where business thrives. Discover the world of DeKalb as tourism works to lure visitors. See how the DCVB and Discover DeKalb embarks on a campaign to promote the metro county's attractiveness as a destination for domestic travelers and international tourists! Read up on the General Motor's redevelopment project "The Assembly" and get the scoop on DeKalb County schools as well as, how the Chamber is working to create a pro-business environment. 
GIVING YOU ACCESS TO PEOPLE, INFORMATION, AND OPPORTUNITIES