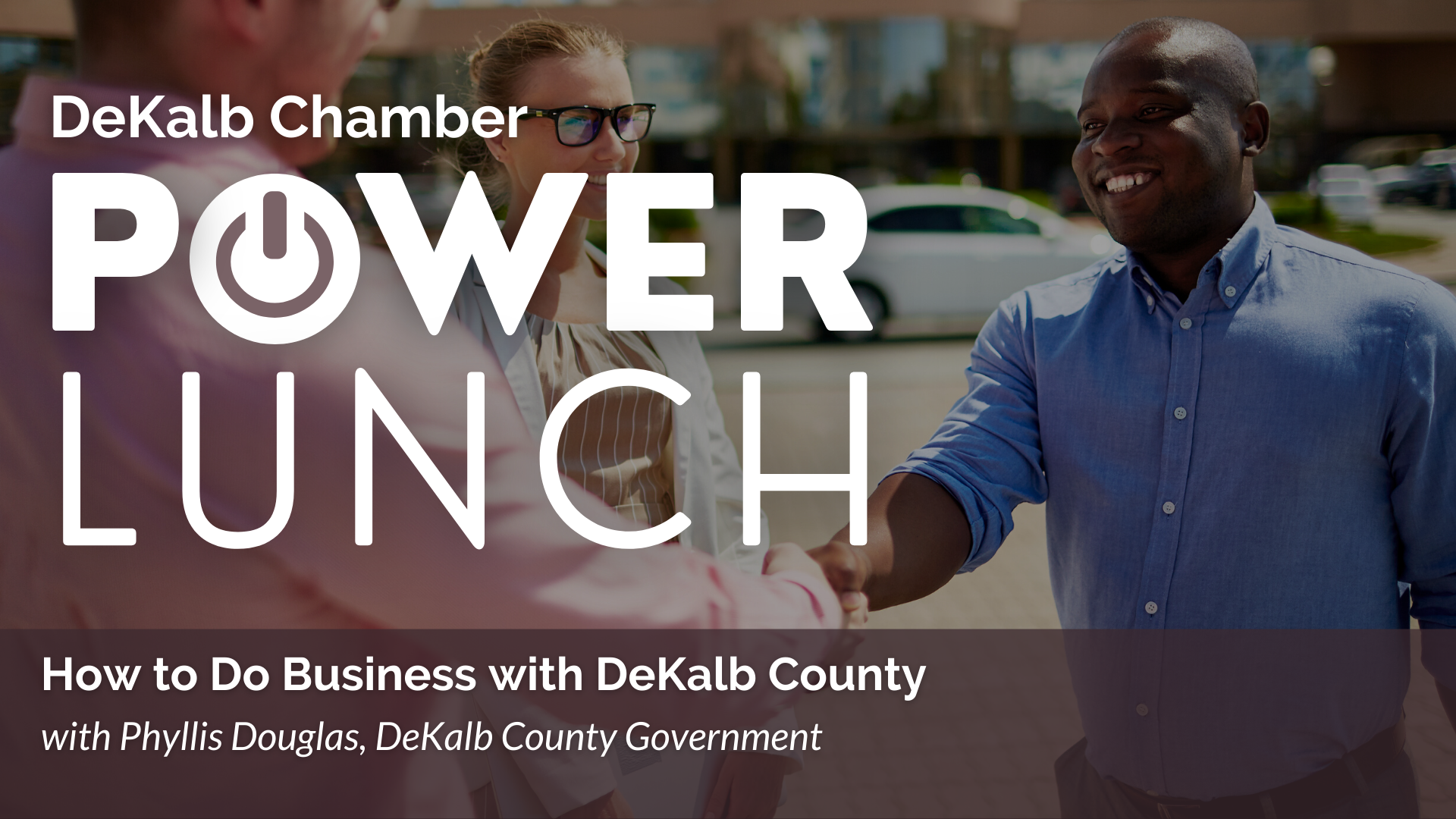 Power Lunch – How to Do Business with DeKalb County
Join Phyllis Douglas, Esq., Procurement Projects Manager for DeKalb County Government's Purchasing & Contracting Department, as she shares the steps your business needs to take to do business with DeKalb County.
Stay informed on issues relevant to the business community through the DeKalb Chamber's Power Lunch Series! This month's Power Lunch is hosted by the Economic Development Committee.
*We will be using a program called Hop-In for this event; you must register via the link above to participate.*