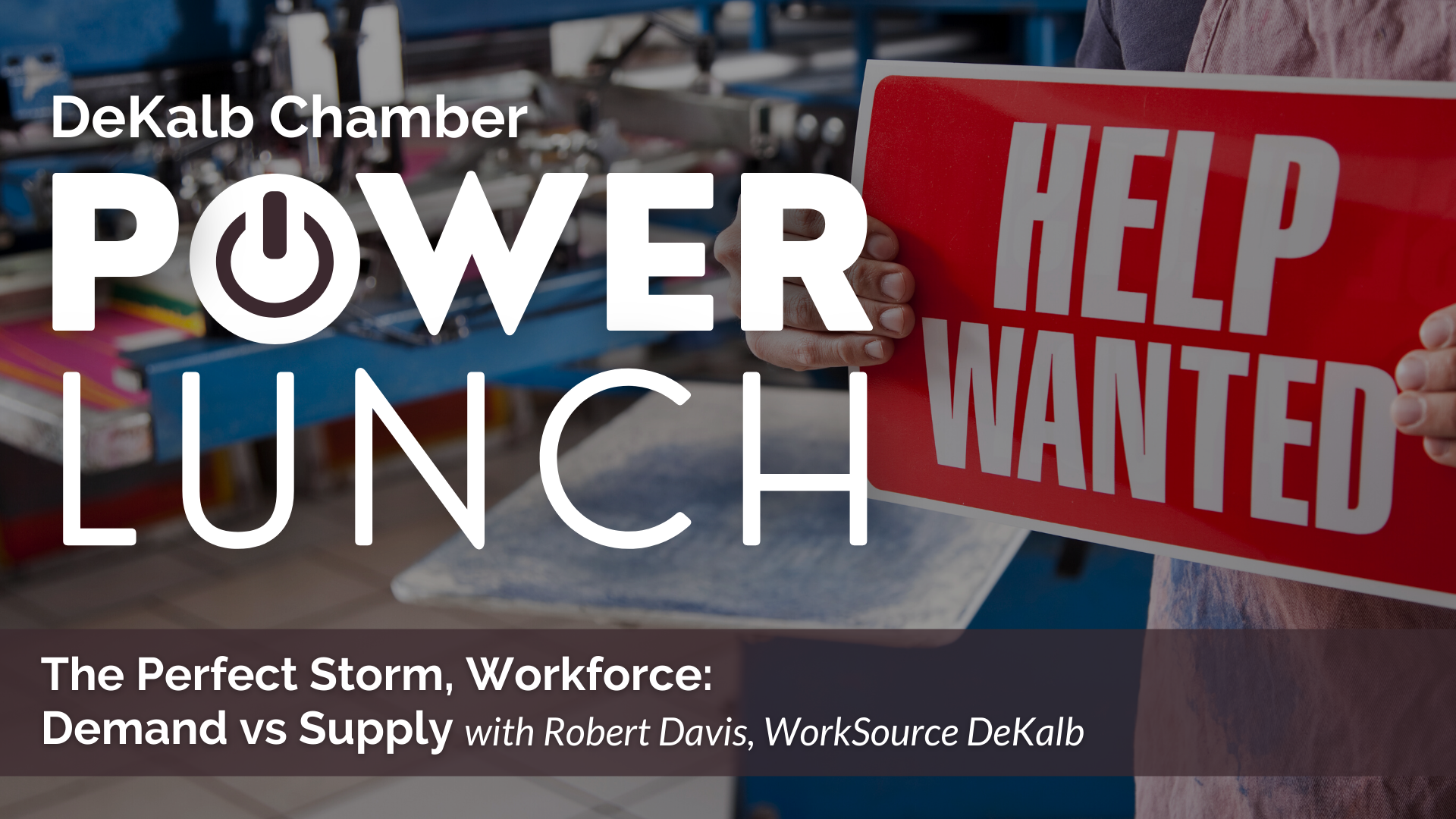 Power Lunch – The Perfect Storm, Workforce: Demand vs Supply
Join Robert Davis, Deputy Director for WorkSource DeKalb, as he discusses resources that are available to grow your business.
Stay informed on issues relevant to the business community through the DeKalb Chamber's Power Lunch Series! This month's Power Lunch is hosted by the Education & Workforce Development Committee.
*We will be using a program called Hop-In for this event; you must register via the link above to participate.*