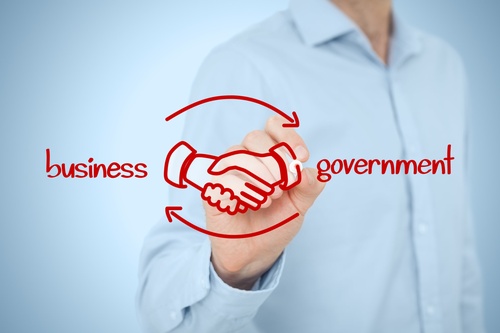 Webinar – Certification, Contracting and Teaming: How To Get Started In Government Contracting
Who is the world's largest customer? Our Government. The federal government alone typically purchases $400 BILLION in goods and services — from light bulbs to PR, and from landscaping services to food products. Last year, over $100 billion was awarded to small businesses.
With the new Infrastructure Bill that recently passed, the Biden-Harris administration announced increasing the share of contracts going to small, disadvantaged businesses by 50 percent by 2025. For Fiscal Year 2022, that translates into spending 11 percent of governmentwide procurement dollars on small, disadvantaged businesses.
So, the opportunity is tremendous. However, new small businesses entering government contracting face significant time-consuming and costly challenges. Considering government contracting? Is your business ready for the shift to B2G? Learn how to gain a strategic foothold in public sector procurement and how certifications can help. Attend this introductory program to understand the typical procurement process and how you can more efficiently gain a foothold in federal contracting.
Presenters include:
Daniel McCoy, Business Consultant, UGA SBDC at KSU and Certified SHRM Professional
Course Outline
Agenda:
Selling to the Government
Certifications ( what you need to know)
Federal Government Thresholds
How does the Government buy goods or services?
Government Market Research
Federal Small Business Preferences
Government Contracting Tips
Teaming
Learner Outcomes
Attendees will gain an understanding of:
What certifications are
The process of selling to the government
Teaming
How to efficiently navigate government procurement