From the President's Desk
Engaging Our Members To Help Make Their Lives Easier
We Remain Well-Positioned to Advocate and to Serve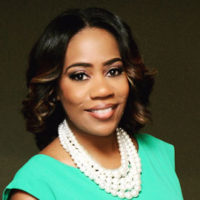 To the DeKalb business community,
Since our founding in 1938, the DeKalb Chamber of Commerce, our members, investors, community partners and stakeholders have been committed to creating a pro-business environment for DeKalb County and the metro Atlanta region. A strong business presence contributes to the health, viability and sustainability of the community. As we continue to shape and define the future of our community, we remain well-positioned to advocate and serve thanks to the trust and support from all of you.
In 2016, we welcomed 118 new members as a reflection of our work to help address business needs, create new business relationships and ultimately keep business local. Through unique programming and social platforms we engaged more than 13,000 businesses, organizations, and people helping our members achieve greater connection to our work and the businesses we serve.
We ended the year with a Board Retreat, where we discussed the priorities for our strategic plan that will define our work ahead. In it we will work to advocate for a business-friendly environment, hold our appointed and elected leaders accountable to their commitment to service, increase DeKalb's asset visibility, and define the Chamber as the resource portal for business information and connection.
We thank you for your collaboration and partnership and we look forward to another year of serving the business community.

Thank you,

Katerina "Kat" Taylor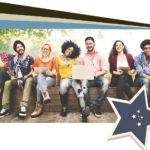 DeKalb Chamber Hosts DeKalb County PAGE STAR Awards On March 8, 2017, the DeKalb Chamber of Commerce hosted the annual PAGE STAR Student and Teacher Awards that honors high achieving students and teachers in DeKalb County's public and private schools.
more »
GIVING YOU ACCESS TO PEOPLE, INFORMATION, AND OPPORTUNITIES