This report focuses on women-owned businesses, which are defined as businesses that are at least 51% owned, operated, and controlled by one or more females. Over the past 46 years, women of all ages have become business owners in droves – from baby boomers and Gen Xers to millennials and younger generations. The number of women-owned businesses increased a dramatic 31 times between 1972 and 2018, rising from 402,000 (4.6% of all firms) in 1972 to 12.3 million (40% of all firms) in 2018. Employment surged from 230,000 to 9.2 million, growing 40-fold. Revenues rose from $8.1 billion (representing 0.3% of all firms revenue) in 1972 to $1.8 trillion (4.3% of total firms revenue) in 2018 — a breathtaking multiple of 217. In-depth analysis of the period 2007-2018 showed that overall growth in women-owned businesses has continued unabated for the last 11 years:
The number of women-owned businesses surged 58%, while all businesses increased only 12%.
Total employment by women-owned businesses rose 21%, while for all businesses it declined 0.8%.
Total revenue of women-owned businesses jumped 46%, while revenue for all businesses increased 36%.
In the meantime, while the number of all firms increased by 1.0% annually between 2007 and 2018, the number of women-owned businesses grew 4.2% each year. There was an uptick in the annual growth rate for the most recent year: 6% for women-owned firms and 1.6% for all firms. Four out of every 10 businesses (40%) in the United States are now women-owned. These businesses employ 8% of the total private sector workforce and contribute 4.3% of total revenues. The combination of women-owned businesses and firms equally owned by men and women — 14,622,700 — account for 48% of all businesses. These firms employ 16,155,900 people or 14% of the workforce and generate $3.1 trillion or 7% of revenues.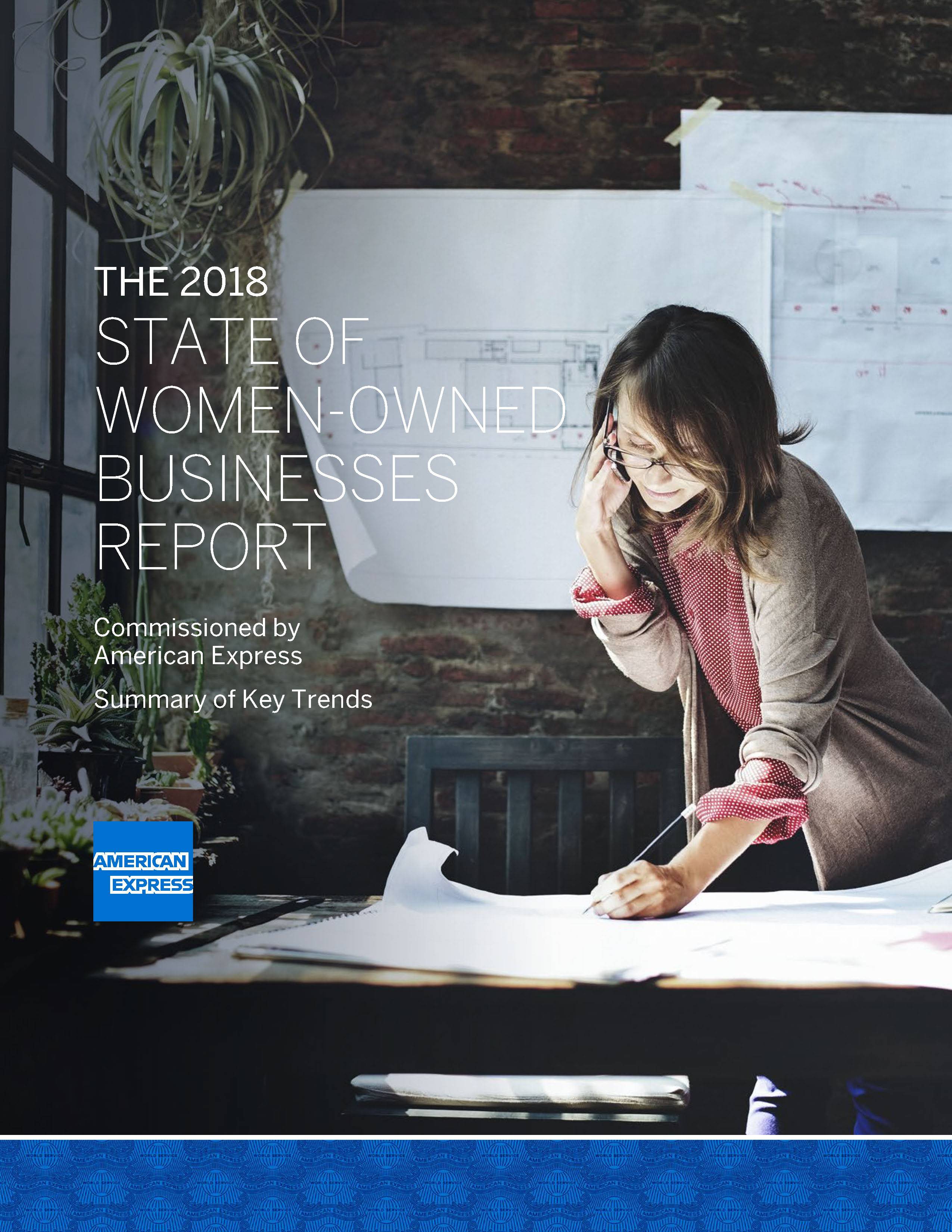 GIVING YOU ACCESS TO PEOPLE, INFORMATION, AND OPPORTUNITIES