WELD: cause to combine and form a harmonious or effective whole.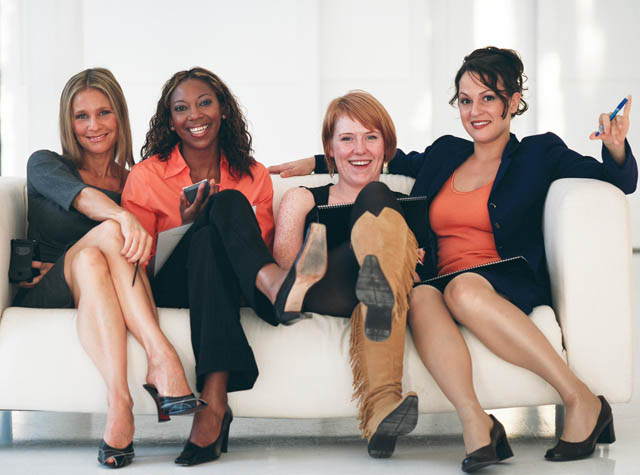 Gloria Vanderbilt once said very plain and simply put, "I believe that one woman's success can only help another woman's success."  
Women Executive Leaders of DeKalb (WELD) Powered by DeKalb Chamber of Commerce
The mission of WELD is to be a global gateway of multicultural and multi-generational women in progressive and traditional business industries, that share and deliver innovative and sustainable solutions which impact women executives, emerging leaders, and women business owners in metro Atlanta through Chamber programming and events.
♦ 61% of all pharmacy graduates are women
♦ 63% of auditors and accountants are women
♦ 41% of MBA students are women
♦ 47% attending law school are women
♦ 48% in medical are women
The number of women entrepreneurs is multiplying two to four times faster than men depending on your region of the country. In 2013, 74% of all start-up companies were founded by women. (Source: The Atlanta Business Chronicle). Yet we still are under-represented in C-Suite level positions, politics, and on public and corporate boards. The DeKalb Chamber of Commerce sees and promotes the value of women in business and non-profits. The historical and progressive contributions of women have changed the face of business as we know. WELD exists so that women business leaders, emerging leaders, and community / non-profit leaders can come together and help build and promote women leaders.
ARE YOU INTERESTED IN…
YOUR PARTICIPATION IN W.E.L.D.
ARE THERE ANY COSTS?

Building your professional network
Community engagement and strategic collaboration
Interacting with the DeKalb and metro Atlanta business community
Professional/personal development
Board training and leadership
Exclusive Chamber invites
Advocacy on behalf of women in business

Exclusive WELD pricing on one ticket to a General Membership Meeting & Business Luncheon
Discounted tickets to Chamber programs and events
Exclusive WELD only events
Exclusive invitation to community events
WELD t-shirt (ordered by request only)

A complimentary benefit of Chamber membership
Invitation to represent DeKalb Chamber at crucial high-level meetings and events on issues impacting women in business
Listing in printed and online DeKalb Chamber's annual Newcomers Guide and membership directory
Podium recognition as a member of WELD at Chamber events
Sponsorship opportunity for W.E.L.D.-only events
Personalized W.E.L.D. branded name tags
WELD t-shirt (ordered by request only)
GIVING YOU ACCESS TO PEOPLE, INFORMATION, AND OPPORTUNITIES