March is Women's History Month. The DeKalb Chamber of Commerce will be recognizing women in DeKalb who have made a significant contribution in their respective industries and in our community. This week we are highlighting two women passionate about serving their communities: Debra Furtado of Senior Connections and Sharon Macaluso of The University of Georgia SBDC.
Please join us all month long as we celebrate the Women who help move DeKalb Forward.
---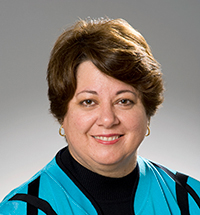 Debra Furtado

Cheif Executive Officer

Senior Connections

During our Day of Service last year, DeKalb Chamber members were able to learn more about the work of Senior Connections. We learned that Senior Connections serves five greater Atlanta and middle Georgia counties including DeKalb, Cobb, Fulton, Gwinnett, and Bibb. We are fortunate to have an organization like Senior Connections, one of the largest non-profit providers of home and community-based care for seniors, here in DeKalb County, and we are excited to recognize Debra Furtado for all her work.
What is your favorite place in DeKalb County?

Decatur! I love the City of Decatur as I have lived here for years and I also enjoy Chamblee. I have seen Chamblee grow and change to become a wonderful place to live and work.
What is your life motto/favorite quote?

Set others up for success. I learned this from mentors I have worked with and who took time to coach me along my career path. I also believe as Dr. King stated that "Everyone can be great. Because anybody can serve." Service and giving back is something I take seriously and I truly believe volunteers live longer!
What's notable about your role/contribution to your company?

I am most proud of our team at Senior Connections. Building a team, especially our leadership team, is what I am most proud because they fulfill our mission daily. No one should take leading people for granted or that they will just follow. How you manage and lead is as important as accomplishing goals and after all, we don't do anything in life alone – we need a strong team and people who believe in you.
The work we do at Senior Connections is hard work – we serve those who need basic services, food and in home care, and they rely on us to live independently. I am proud of our leaders, how we recruited them and of their development. I am also proud of how we have been able to advocate for those who are in need. My role is also as a chief advocate and I believe the advocacy that I have been involved in has made a difference in funding and ensuring that our community, including elected officials, have learned of how valuable our work is – the difference we make daily.
For more information on Debra, click here.
If you are interested in supporting Senior Connections, click here for more information.
---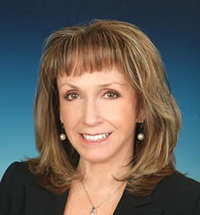 Sharon Macaluso

Area Director

The University of Georgia SBDC
Sharon is the Co-Chair of the DeKalb Chamber Small Business Advisory Council, and we are grateful that she is willing to share her knowledge with Chamber members. Sharon and her team at the UGA SBDC have been helping small businesses grow and succeed. If you are a business owner, Sharon is a person you must know!
What is your favorite place in DeKalb County?

This is a very difficult question to answer. DeKalb County offers so much and so much variety, which is what I really find so desirable about DeKalb. I like different places in DeKalb for different reasons. I love the main street feel and shops in downtown Decatur, and I really enjoy spending a day in Stone Mountain. I like the shopping and restaurants found in the Dunwoody and Brookhaven areas. The various communities in DeKalb – Avondale Estates, Chamblee, Druid Hills – all have something unique and special to offer. I love how eclectic DeKalb County is. I lived in New York for a period of time after graduating from college. I loved what the city offered, but I missed the what I had in the south, as someone born and raised in NC. DeKalb, with its diversity, arts and festivals, fabulous dining and shopping, close proximity to downtown Atlanta, provides the best of both worlds – big city offerings and down home comfort.
What is your life motto/favorite quote?

Integrity is doing the right thing. Even when no one is watching by C.S. Lewis. Another one I like is, No matter how you feel – Get up, dress up, show up and never give up by anonymous.
What's notable about your role/contribution to your company?

Our organization's mission is to help promote economic development in Georgia by being a technical assistance provider to small business. During my time with UGA SBDC, I have consulted with thousands of businesses and aspiring entrepreneurs who have been successful in acquiring millions in capital to grow their businesses, creating hundreds of jobs, and substantially growing revenue. Many of these clients have received awards as Small Businesses of the Year, Atlanta Business Chronicle's Fastest Growing or Top Woman Owned Businesses, ABC's Pacesetter Award, Inc's 50 Best Places to Work, Inc. 5000 Fastest Growing Companies in America, among many more.
In addition, at least one of the businesses that I have worked with has been featured as a small business success story in the Georgia Trend Annual Small Business Guide, every year since the publication started.
Finally, I have been recognized by my organization twice for winning the UGA SBDC Project of the Year, once for a project for women-owned businesses and once for a project assisting displaced workers affected by plant closings. Also, I was very proud and humbled that my DeKalb office of the UGA SBDC received DeKalb Chamber's 2016 Apex Award for Small Business Advocacy. I receive a great deal of personal satisfaction seeing the businesses and entrepreneurs I work with succeed and make such outstanding contributions to DeKalb County and to Georgia communities as a whole.
Don't miss your chance to hear Sharon speak at our Biscuits and Business breakfast event on April 11. She will share Nine Strategies for Authentic Networking. Register here.
For more information on Sharon, click here.
GIVING YOU ACCESS TO PEOPLE, INFORMATION, AND OPPORTUNITIES