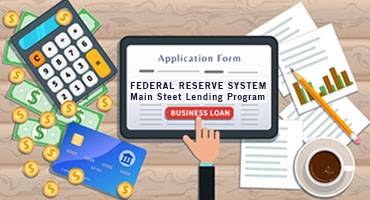 Learn more +
Main Street Lending Program
The Main Street Lending Program is designed to provide support to small and medium-sized businesses and their employees across the United States during the current period of financial strain by supporting the provision of credit to such businesses. The availability of additional credit is intended to help companies that were in sound financial condition prior to the onset of the COVID-19 pandemic maintain their operations and payroll until conditions normalize.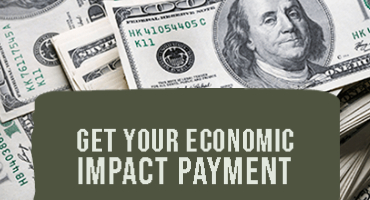 Learn more +
Economic Impact Payments
Millions of Americans have already received their Economic Impact Payments (Payments) authorized by the (CARES Act). The payments also referred to by some as stimulus payments, are automatic for most taxpayers. The Internal Revenue Service (IRS) continues to calculate and automatically send the Payments to most eligible individuals, however, some may have to provide additional information to the IRS to get their Payments.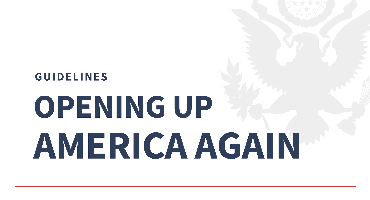 Re-Opening America +
OPENING UP AMERICA AGAIN
President Trump has unveiled Guidelines for Opening Up America Again, a three-phased approach based on the advice of public health experts. These steps will help state and local officials when reopening their economies, getting people back to work, and continuing to protect American lives.