Join The Chamber – Become A Member
Gain Access to One of the Largest Networks in metro Atlanta
OK! HERE'S HOW IT WORKS
MEMBERSHIP CHOICE
USING THE TABLE BELOW, SELECT THE MEMBERSHIP THAT BEST FITS YOUR BUSINESS OR ORGANIZATION NEEDS.
ABOUT YOU
COMPLETE THE ONLINE APPLICATION FORM. REMEMBER THAT THIS IS HOW WE LEARN ABOUT YOU AND YOUR ORGANIZATION.

JOIN NOW!
SUBMIT THE APPLICATION AND PAY – THAT'S IT! YOU ARE NOW A MEMBER.
CHOOSE YOUR MEMBERSHIP
QUESTIONS ABOUT BOARD MEMBERSHIP? WE ARE HERE TO HELP!
Interested in getting involved in the community or gaining access to key business decision makers? If so,
inquire about BOARD membership and pricing. This prestigious level of membership is designed for small
businesses, major employers, and corporations that have a vested interest in economic development, public advocacy, education, and workforce development, and want to help influence a pro-business DeKalb. Benefits are flexible and customizable to fit the specific needs of the company.
Investment is based on Georgia annual revenues.
For more information, contact a Chamber representative at 404-378-8000, and let us help navigate you through the membership process!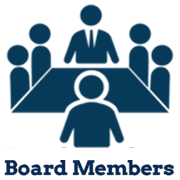 GIVING YOU ACCESS TO PEOPLE, INFORMATION, AND OPPORTUNITIES