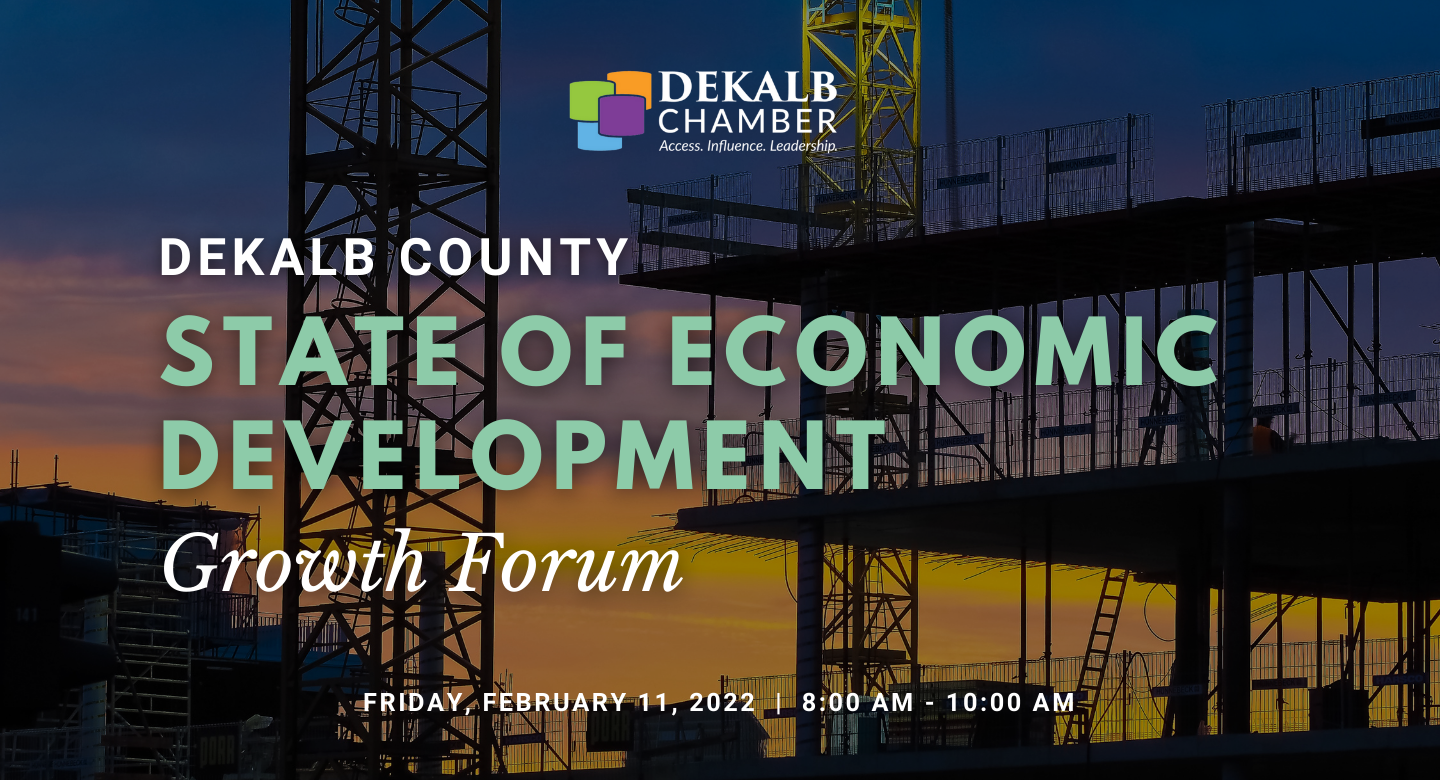 DeKalb State of Economic Development – "Growth Forum"
Register now to attend the DeKalb State of Economic Development Growth Forum. Decide DeKalb president, Dorian DeBarr, will join us to deliver an update on the state of economic development in Dekalb County and keynote speaker Dr. Tavarez Holston, President of Georgia Piedmont Technical College, will share his insights on DeKalb County economic development.
The Forum will also offer three breakout sessions featuring moderated interactive panels of industry leaders focusing on areas driving economic growth in the county: Small Business, Entertainment, and Healthcare.
Sponsorship opportunities for the State of Economic Development are available now. To secure your sponsorship and logo or name placement on all event digital marketing email Stefani Strength.
*We will be using a virtual event platform called Hopin; you must register via this link to participate.*